Green deal in ship repair
Environmental concerns have become an integral part of our life. They require up-to-date solutions – and green thinking is one of them. Over the years, we`ve been putting more and more emphasis on mitigating its environmental footprint. To date, the corporate family has undertaken quite a number of successful environmental initiatives. The sustainable ship repair methods used in our daily work are aimed at minimizing the impact on the environment, encouraging recycling, using energy-efficient technologies and renewable resources.

ENVIRONMENTALLY FRIENDLY VESSEL MAINTENANCE AND GRIT BLASTING
To minimize the spread of the particles into the atmosphere and to ensure environmentally friendly surface preparations without losing the quality of vessel treatment, BLRT Repair Yards:

Installed new air-cleaning system
Installation of a new air-cleaning system for the shot blasting chamber in the piping division, which completely eliminates the emission of solid particles into the air

Invested in water jetting units including Hammelmann`s Dock boy system
An enclosed process ensures that the debris and old paint would be removed (through an integrated vacuum system) with a negligible environmental footprint
High productivity rate that shortens the time required for preparation of the surface for painting
Cleaning pressure is up to 3000 bar which ensures complete removal of old coatings and all contamination in steel
The minor areas that cannot be covered with "Dockboy" can be covered with manual guns with pressures up to 2800 bars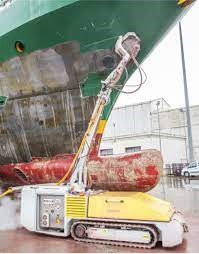 Apply dust-free grit blasting technologies (Blastrac 900 VMB steel blaster equipment) in daily work
Cleaner surface treatment
Smoother paint applications such as silicone and coating for ice-class vessels
Minimum spread of smaller particles
Highly productive dust- free blasting systems for vertical plain surfaces
Surface cleaning with steel grit to quality up to Sa3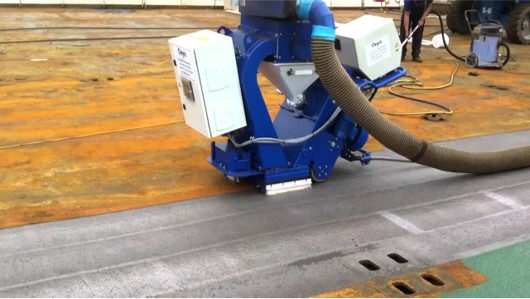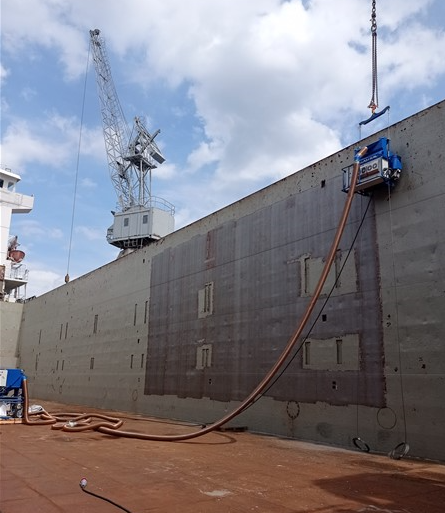 Following the footsteps of green production
BLRT Repair Yards developed sheds for the repair and treatment of vessels in /out dock, and cleaning and coating of several hatch covers simultaneously. The sheds reduce environmental impact and offer the possibility to work regardless of the weather.
Total area 2150 m2:

From 9 up to 12 hatch covers in the case of the ship's length is 95 m
Up to 5 hatch covers in the case of a 150-m-long ship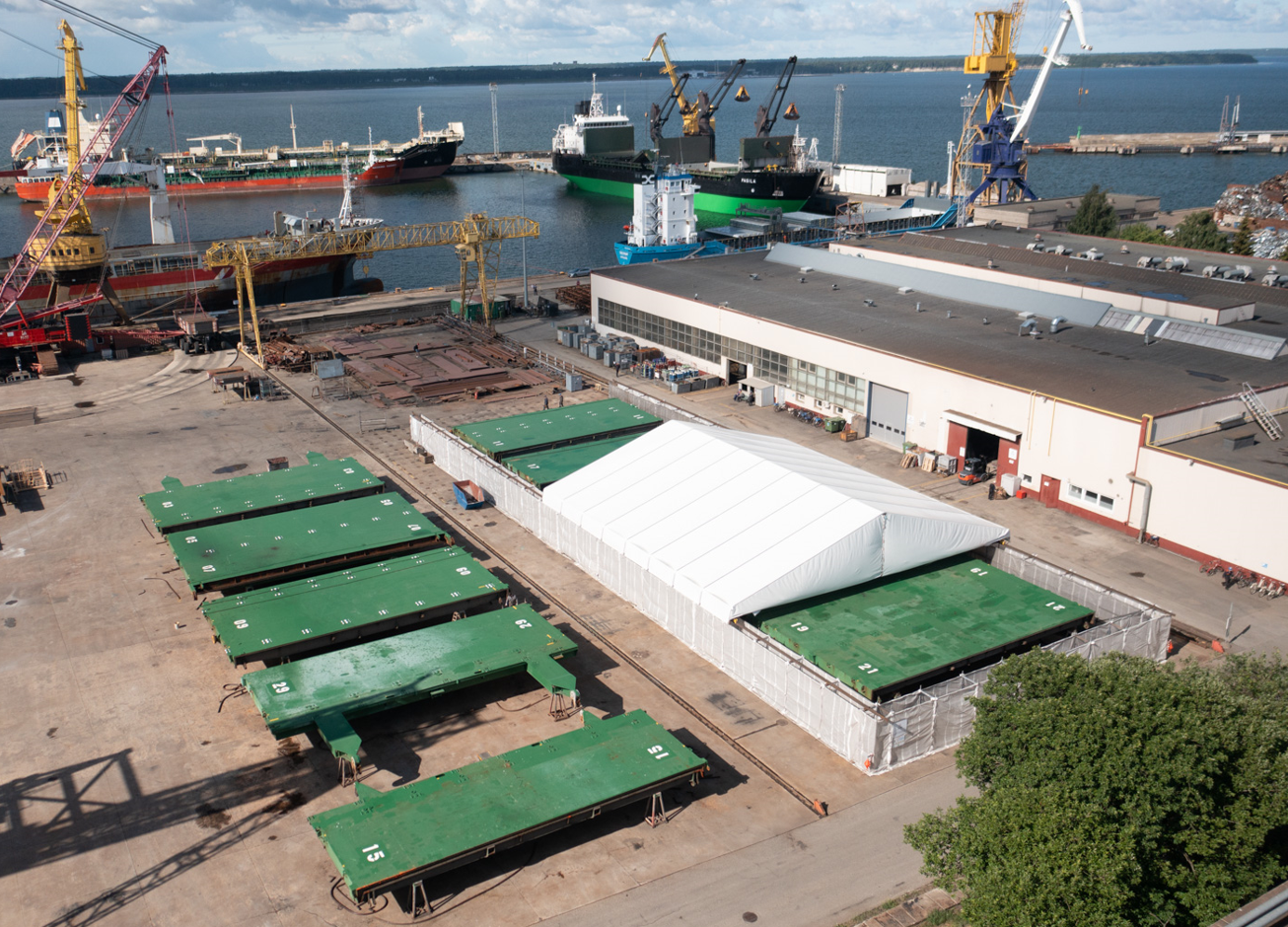 Monitor weather conditions
Fully automatic software
No waste of precious time
Measures precipitation, wind direction and speed, temperature and other weather parameters
Helps make fast and right decisions to avoid pollution and spread of the particles into the atmosphere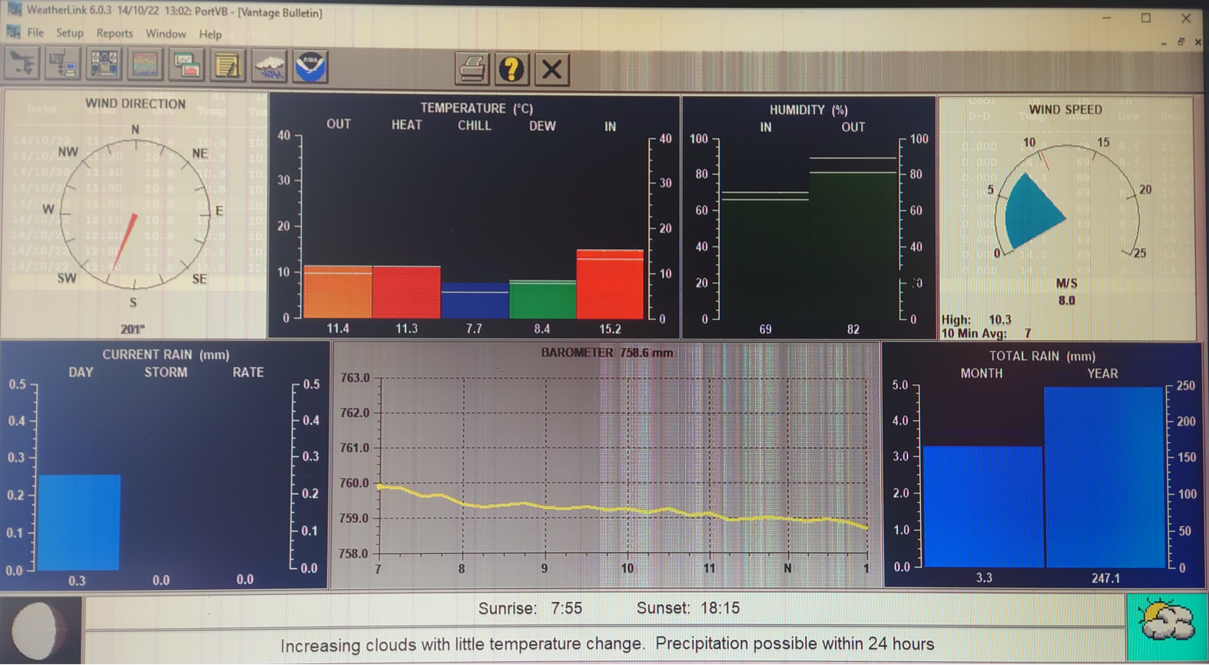 INTEGRATION OF RENEWABLE ENERGY SOURCES
Wind energy is one of the cleanest and most effective forms of harnessing renewable form of energy.

In cooperation with Norsepower – a sail technology provider for commercial shipping, BLRT Repair Yards in Naantali have arranged a rotor sail testing centre for harnessing wind power to create thrust. One of the rotors was installed and tested on land at Turku Repair Yard, Finland showing excellent results. Rotor sail follows the physics of the Magnus Effect. When wind meets a spinning object, a high and low-pressure differential is created, which creates thrust at a 90° angle to the wind.

Today, Norsepower and BLRT Repair Yards in Naantali continue their cooperation and prove wind propulsion is a commercially viable renewable energy solution.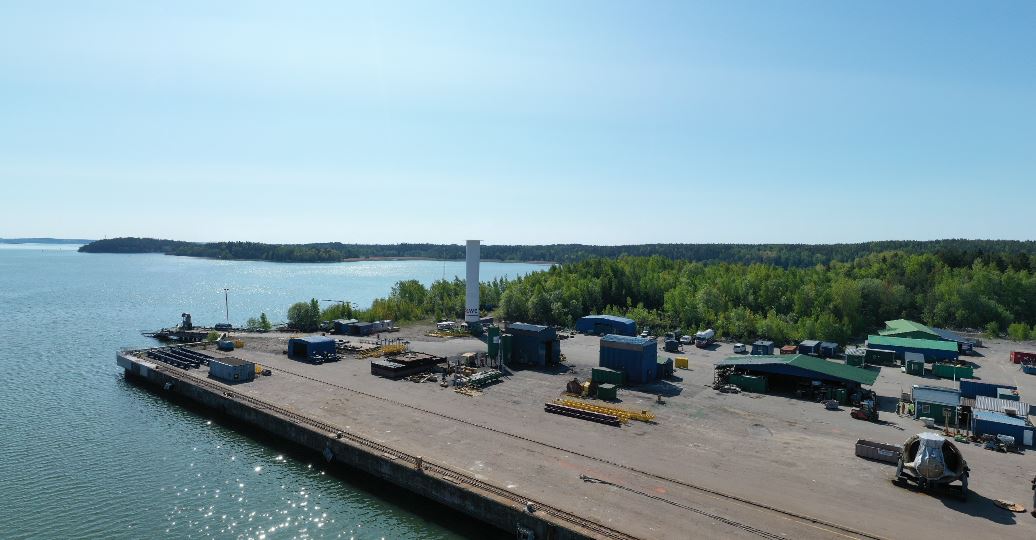 WASTE HANDLING DURING AND AFTER PROJECT
In order to reduce the overall environmental impact of the repair process, we sort and dispose the waste generated during the ship repair process (metal, paper, plastic, hazardous waste) in accordance with the EU waste management regulation and Industry requirements

ENERGY EFFICIENCY
To reduce energy consumption, BLRT Repair Yards use energy- efficient equipment and appliances, lighting systems, and optimized heating and ventilation systems. Also, some of the diesel forklifts in use were replaced by gas and battery-powered forklifts. Replacement process continues.
In addition, to reduce the amount of emissions during the repair process, all vessels that are staying at BLRT Repair Yards are connected to the shore power connection.

IHM AND USE OF NON- TOXIC MATERIALS
For our projects, we choose environmentally friendly materials that can be recycled and that have a minimal impact on the environment – environmentally friendly low-emission coatings, paints, adhesives and sealants, and proper handling of hazardous materials.

All materials supplied at the yards are in compliance with IMO and the EU requirements for the preparation of the Inventory of Hazardous Materials (IHM)

WATER CONSERVATION
BLRT Repair Yards use washing water collection and utilization in their repair / retrofit activities. Yards comply with measures to combat water pollution by applying new generation containment booms/ oil spill stations:

New- generation containment booms
Installed around docks to ensure continuous environmental protection
Serving as a physical barrier preventing oil spills from spreading further
New booms are much less heavy, more effective and reliable
Emergency spill stations by the berths
Aims at potential spills/ leaks prevention, containment and prompt response depending on the situation
Located by the berth well-suited for the mooring of spill control boats and twin-hull vessels
Accessible by a weight-lifting vehicle
Able to take action before on-call response team arrival
Additional feature – use of an upgraded oil spill response vessel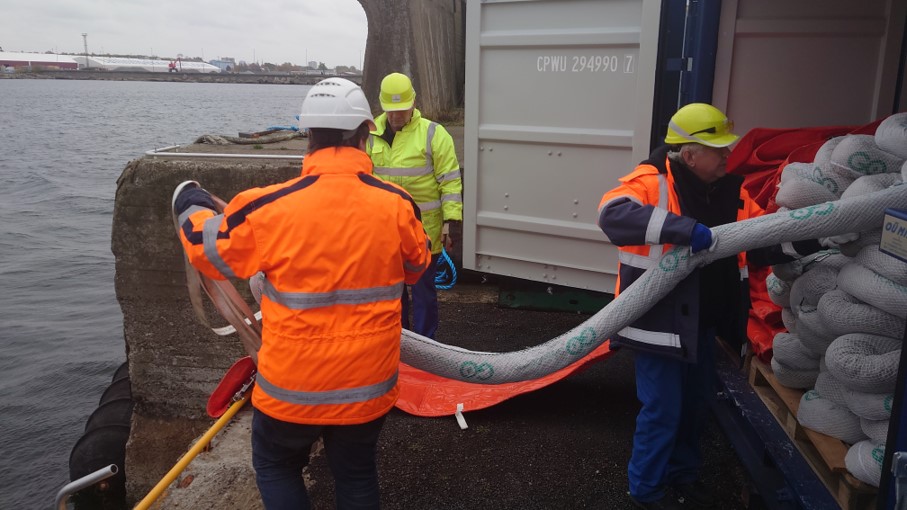 RECYCLABLE MATERIALS
Incorporating recycled materials into ship repair activities promotes sustainability and reduces the environmental impact of operations.
By using recycled materials, we assist in conserving resources, minimising waste generation, and contributing to a circular economy.

Metals
Yards tend to use recycled materials such as steel, aluminium, and copper, in our ship repair projects. Using recycled metals reduces the need for raw material extraction and energy-intensive manufacturing processes.

Plastics
Our ship repair activities may involve replacing or repairing plastic components like pipes, fittings, or interior fixtures. While not all plastics are easily recyclable, we have established recycling streams. We do understand how important it is to segregate and properly dispose of plastic waste to facilitate recycling. And of course, we ensure that the recycled plastic materials meet the necessary quality and performance standards.

Grit
Depending on the composition of the grit and any contaminants it may have collected, we strictly consider local environmental regulations and best practices to ensure responsible handling and disposal of the grit if reuse is not possible

Paper
Another positive step toward reducing the carbon footprint and waste generation associated with our operations – is paper collection, recycling and segregation. We make sure that documentation, packaging materials, or cardboard are included in the recycling process. To properly process paper, we have concluded agreements with local recycling facilities that also can provide guidance on best practices. Last but not least, we encourage our staff, employees and subcontractors to participate actively in the recycling program and provide guidance on what types of paper can be recycled